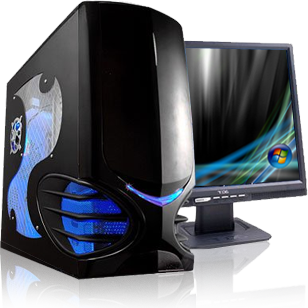 Information Technology (IT) includes the study, design, development, implementation, support or management of computer-based information systems, particularly software applications and computer hardware. IT deals with the use of electronic computers and computer software to convert, store, protect process, transmit, and securely retrieve information.
For us Computer Technician is a person who repairs and maintains computers and servers. The Technician's responsibilities may extend to include building or configuring new hardware, installing and updating software packages, and creating and maintaining computer networks. Computer Technicians work in variety of settings, encompassing both the public and private sectors. Due to the relative newness of the profession, institutions offer certificate and degree programs designed to prepare new technicians. This diploma leads a student to become a computer technician.
The pace of change brought about by new technologies has had a significant effect on the way people live, work, and play worldwide. New and emerging technologies challenge the traditional process of teaching and learning, and the way education is managed. Information technology, while an important area of study in its own right, is having a major impact across all curriculum areas. Easy worldwide communication provides instant access to a vast array of data, challenging assimilation and assessment skills. Rapid communication, plus increased access to IT in the home, at work, and in educational establishments, could mean that learning becomes a truly lifelong activity—an activity in which the pace of technological change forces constant evaluation of the learning process itself. Information Technology is the need of the day because:
Education is a life long process; therefore anytime anywhere access to it is needed.
Information explosion is an ever increasing phenomena therefore there is need to get access to this information at every possible cost.
Education should meet the needs of variety of learners and therefore IT is important in meeting this need.
It is a requirement of the society that the individuals should possess technological literacy.
We need to increase access and bring down the cost of education to meet the challenges of illiteracy and poverty-IT is the answer.